Wealth Management: Monthly Market Summary – June 2020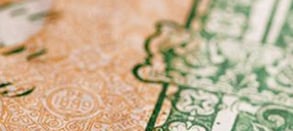 William Therlin and William Haggard, Wealth Management
Summary: Markets edge higher in a record quarter for equities
Having rebounded significantly since March lows, global equities continued their upward trajectory in June (+3.2% in USD terms), while prices of government bonds ended broadly flat. Key events included:
The Technology sector leading equities higher as US logs record quarter;
Retail and PMI data suggesting a rebound in global economic growth
Deceleration of Covid-19 cases in developed economies.
Buoyed by friendly monetary and fiscal policy and the reopening of economies, investor sentiment remained overall positive in June, although gains were more muted than in April and May. The S&P 500 Index saw its best quarter since 1988 (+20%). Meanwhile the technology-heavy Nasdaq Index rose above $10,000 for the first time – with a 12% gain in 2020 – buoyed by the share price of Big Tech companies, which benefitted from the shift to online services during the pandemic. In commodities, gold rose +2.9% to levels last seen in 2012 and oil continued its recovery from a collapse in demand earlier in the year with Brent rising +16.5% over the month, supported by a rise in demand as Covid-19 lockdowns eased.
US: Retail sales bounce, strong housing data, friendly policy
Recent economic indicators suggest a significant increase in activity as many states and businesses reopened. Retail sales increased by a record (+17.7% m/m), following two months of very weak prints (-14.7% and -8.2% m/m), pending home sales rebounded sharply (+44% m/m), and the ISM PMI (52.6) easily beat consensus. Risk-on sentiment was only modestly impacted as governors in some states halted or reversed reopening plans as local clusters of coronavirus cases emerged. Helping markets, fiscal and monetary policy remains supportive as the US Fed confirmed it would broaden its corporate bond purchases to include individual corporate bonds whilst the government earmarked $1.5tn. in infrastructure spending.
Europe: Strong quarter for European equities, Sentiment improves
The pan-European Recovery Fund is taking shape and coupled with the prospect of further fiscal stimulus and signs of economic revival, European equities enjoyed their best quarter in five years. The regional PMI rebounded to a four-month high (47.5) as improvement in economic sentiment exceeded expectations. In Germany, business sentiment saw its largest monthly increase on record in June (as per the Ifo-survey). Leaving its benchmark rate unchanged, the ECB increased the size of its PEPP program to €1.35tn. and extended it until June next year. Amongst other measures, Germany cut its value-added tax (VAT) to 16% from 19% from July 1 to the end of the year; a similar temporary move has also been discussed in the UK.
RoW: China leading the recovery, soft Japanese retail sales
China's factory activity expanded at the fastest pace since December 2019 with the Caixin PMIs in expansionary territory (>50) for a second consecutive month and industrial profits rising for the first time in six months – both signalling that the economic recovery is gaining traction. Despite reviving from a sharp slump in May however, new export orders remained weak indicating that some of China's trading partners are yet to see similar improvements. In Japan, retail sales fell in double-digits for a second month (-12.3% and -13.9% y/y, respectively in May and April), and industrial production remained weak (-8.4% m/m). Meanwhile, in Hong Kong, a national security law passed by Beijing reignited the prospect of protests.
Market Summary (total return in local currency)
Sources: Bloomberg, Rothschild & Co
US data bounce (SA, m/m %)
Sources: Bloomberg, Rothschild & Co