Wealth Management – Monthly Market Summary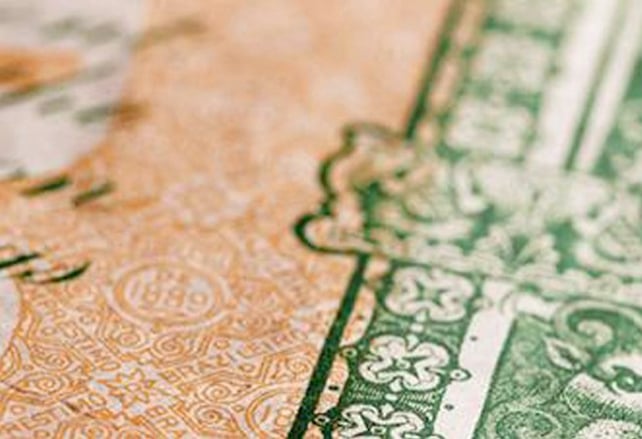 William Therlin and William Haggard, Wealth Management
Summary: Earnings and 'Phase One' trade deal help markets
October was a positive month for global equities, ending up 2.0% (in local currency). Government bond prices ($, unhdg) weakened as yields mover higher.
Key events included:
The US Fed cutting rates for a third time in the year, signalling a pause
Global growth slowing, reflected in US, Euro Area and China Q3 GDP
Better-than-expected corporate earnings for Q3 2019
S&P 500 reached all-time highs as Q3 earnings exceeded expectations to date, and signs of progress on US-China trade supported equities. Agreeing on a 'Phase One' trade deal, the US delayed a planned tariff increase in exchange for Chinese purchases of US agricultural goods. Global growth continued to slow, led by China where it touched a 27-year low. In the UK, sterling strengthened in a volatile month with prospects of a no-deal Brexit fading as the EU agreed a third extension. Meanwhile, gold and oil strengthened 2.8% and 1.7% in the month.
US: Growth eases, Fed cuts while indicating pause
Economic growth slowed slightly in Q3, with US GDP growing at a 1.9% annualised rate. Consumer spending, which accounts for over two-thirds of economic activity, remained resilient over the period despite a fall in September retail sales. In line with expectations, the US Fed cut interest rates by 25bps for a third time this year - to a 1.50%-1.75% range - as it stated that monetary policy to now be "in a good place". With the Fed removing its pledge to act as appropriate to sustain the economic expansion, the latest move was perceived by markets as a rate cut pause. Meanwhile, a reversal in the decline of manufacturing activity saw the PMI survey touch a six-month high at 51.5, as the preliminary reading showed output, new orders and employment all rise.
Europe: German weakness, ECB maintain policy, UK election
Weakness in German manufacturing activity persisted into Q4, with the PMI (41.9) only marginally higher compared to a prior reading. GDP in the Euro Area expanded at 1.1% annualised in Q3, whilst core inflation at 1.1% remains well below the ECB target, despite a small increase in October. Ending an eight-year term as ECB President, Mario Draghi said in his last press conference that the "risks surrounding the euro area growth outlook remain on the downside". Having announced accommodative monetary policy in September, the ECB made no new policy moves in October with Christine Lagarde set to take office on 1 November. In the UK, modest Q3 GPD growth, 0.3% contrasted with a crescendo in the political impasse - the UK will now hold its first December election since 1923 as the EU granted its third and flexible Brexit extension up until 31 January 2020.
Asia: China GDP slowdown, BoJ signalling future rate cuts
Impacted by the protracted trade war with the US, China's Q3 economic growth slowed to its weakest pace in 27 years - rising only 6.0% year-on-year - and lower than the 6.2% growth seen in Q2. A phase one trade deal with the US helped investor sentiment but a 5.3% fall in China's industrial profits and a sixth consecutive month of contraction in factory activity highlights the issues faced by Beijing in its attempt to support a soft landing of the economy. Meanwhile, Hong Kong slid into a technical recession for the first time in a decade, as domestic demand declined. Elsewhere, the Bank of Japan maintained its negative interest rate of -0.10% while offering forward guidance that it may cut rates further.
Click the images to enlarge
In this Monthly Market Summary:
Download the full Monthly Market Summary (PDF 334 KB)