Profile: Afo, Associate, Global Advisory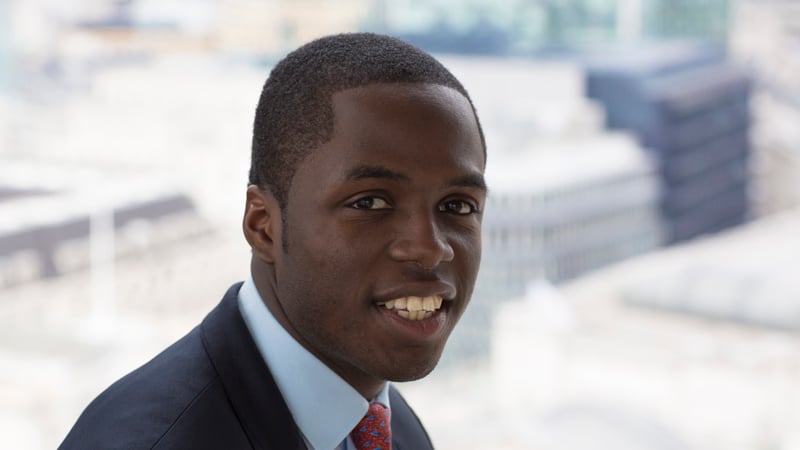 Studied:
 Economics, Warwick 
Location:
 London 
Joined:
 2015
Interests:
 Sports, particularly rugby and football
About me
I am currently an Associate within 
Global Advisory's
 Telecoms, Media & Technology team. Prior to this, I interned within the same team for six months after graduating from Warwick University. My team specialises in advising companies on M&A transactions within the three sectors. 
Why I joined
Rothschild & Co is one of the leading banks in the industry and is consistently ranked as the top advisor based on number of transactions. The large number of deals provides a compelling learning experience and, as a junior banker, deal exposure is vital to personal development. Further, as a family controlled business, Rothschild & Co is unconstrained by short-term thinking and is renowned for building long-term relationships with both its clients and employees. 
What is great about my job
Being surrounded by some of the best people in the industry, as it provides an opportunity to learn from a group of very intelligent and motivated individuals.
The skills I need
The main skills required are determination, a willingness to learn and intelligence. The ability to work in a team is also vital due to the collaborative nature of the work we do. 
My take on the culture
Rothschild & Co offers a collaborative and collegiate environment to work in. Driven by the strong family ethos, the culture remains unique compared to competitors. There is a friendly environment where people genuinely want to help you develop. 
How to secure a job 
To secure a job in the industry you need to be determined and driven as the interview process is fairly rigorous. Further to this you have to show a passion for the job, this includes conducting research on the role, keeping up with financial press and being commercially aware. 
The application and interview process 
I submitted an online application for the Internship Programme. This involved submitting my CV and writing a cover letter. I then completed an online numerical test. Those who were successful were invited to two sets of interviews. The final interview involved an individual presentation which I was able to prepare for in advance. 
My day
Each day is very different and there is no 'typical day' due to the diverse nature of the job. For example, some days I spend my time researching companies that are suitable as acquisition targets and on other days I will be preparing financial models and presentations. 
Outside of work
I like to spend time with friends and family at the weekends. I also go to the gym during the week in my free time.