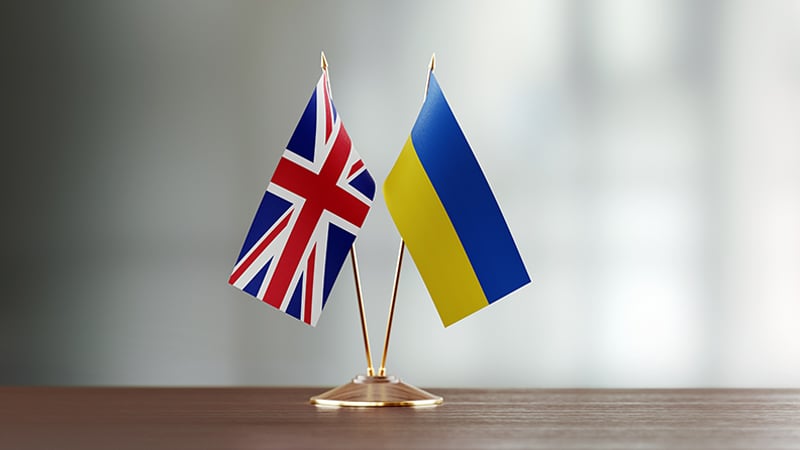 Rothschild & Co's Global Advisory business is proud to have signed the Ukraine Business Compact, a statement of international business support for Ukraine's recovery.
The Compact invites signatories to commit their support to Ukraine's reconstruction and, when the time is right, to engage in trade and investment, peer-to-peer expertise knowledge sharing, pro bono work and key business activities.
The aim of the Compact is to help enable Ukraine to modernise, build a resilient and agile economy and emerge from the current conflict as a strong and prosperous state.
We look forward to the Ukraine Recovery Conference being held in London on 21 and 22 June.
- ENDS -
For further information:
Global Advisory, Rothschild & Co
Kim Nicholson
Tel: +44 20 7280 5422
kim.nicholson@rothschildandco.com
Nicola King
Tel: +44 7921 872 173
nicola.king@rothschildandco.com
About Rothschild & Co, Global Advisory
Rothschild & Co is a family-controlled and independent group and has been at the centre of the world's financial markets for over 200 years. With a team of c.4,200 talented financial services specialists on the ground in over 40 countries, Rothschild & Co's integrated global network of trusted professionals provide in-depth market intelligence and effective long-term solutions for our clients in Global Advisory, Wealth & Asset Management, and Merchant Banking.
Global Advisory, a division of the Rothschild & Co group, designs and executes strategic M&A and financing solutions, providing impartial, expert advice to large and mid-sized corporations, private equity, families and entrepreneurs, and governments.
Through its unrivalled network of 1,400 industry and financing specialists in over 40 countries, Rothschild & Co's Global Advisory business combines the breadth of its advisory offering with a high volume of transactions to achieve a unique understanding and perspective into markets and participants worldwide.