Wealth Management – Monthly Market Summary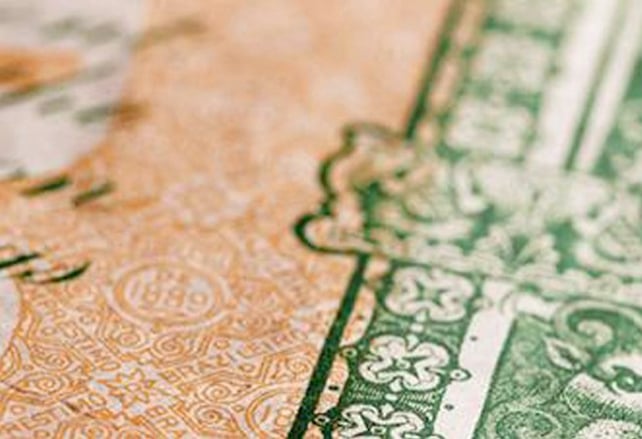 Victor Balfour, William Haggard, and William Therlin, Wealth Management
Markets brace for protected trade war
In May, global equity markets fell 5.8% and sovereign bonds rallied 1.6% (in local currency). Key events included:
US raises duties on Chinese imports and China retaliates;
10y treasury yields fall to 18-month low; 10y bund yields hit all-time low;
Theresa May steps down as UK Prime Minister.
The year-to-date 'v shaped' recovery in equity markets was interrupted by renewed fears of a protracted trade war, a stronger dollar and weaker economic data. A flight to safety and falling inflation expectations prompted sovereign yields to fall, leading to a flattening, and partial inversion, of the US treasury curve. Oil came under renewed pressure, falling 11%, reflecting concerns over the global trading environment - despite a renewal of Iranian tensions.
US: Tariff escalation, Economic soft patch, Rate cuts ahead?
The US resumed its protectionist efforts, raising tariffs on $200bn of Chinese goods from 10% to 25%, and threatening to increasing tariffs on all Mexican imports. The US also threatened to apply an export restriction to Huawei, preventing US companies from selling crucial components to the Chinese telecoms group. China responded with retaliatory tariffs on $60bn of US goods and threatened to ban the sale of Apple products. Meanwhile, softer economic data in the form of weaker retail sales (-0.2% m/m) and a contraction in industrial output (-0.5% m/m) suggest US growth may slow in Q2 following a strong first quarter. The combination of heightened trade risks and weaker growth was reflected most visibly in money markets, which have now priced-in a 50% chance of two rate cuts by the year-end.
Europe: European elections, Mixed data, May's resignation
As expected, populist parties secured nearly a third of the seats in the European Parliamentary elections. Pro-remain parties secured most of the vote, but a fracturing of the centrist coalitions suggest legislating may prove increasingly challenging. German Q1 GDP (1.6% q/q saar) surprised positively, buoyed by a rebound in consumer spending. Despite a tight labour market and signs of improving consumer confidence, weakness in the manufacturing sector persist (EU PMI: 47.7) and business sentiment remains depressed, with the German IFO survey (97.9) continuing to fall. Theresa May yielded to pressure from her own Conservative Party, resigning as PM effective from 7th June. Her departure seems unlikely to alter the stalemate surrounding the UK's pending secession from the European Union, neither the EU or UK Parliament seem willing to shift their stance.
Asia: China caution, Modi victorious, Japan's Q1 bounce
As trade tensions reignited, China's equity market (MSCI) has fallen 15% from its April high and the renminbi has also weakened (-3% vs USD) as capital outflows picked up pace, forcing the PBOC to intervene. Meanwhile economic data has deteriorated, with retail sales (7.2% y/y) growing at their slowest pace in 16 years and industrial production (5.4% y/y) below estimates. India's equity market rallied strongly after Prime Minister, Narendra Modi, secured a second term with his BJP party winning a landslide majority. In Japan, first quarter growth surprised to the upside, but was mainly driven by temporary factors (stock building and weak imports). Weak consumption, which contracted -0.4%q/q (saar) may be more representative of what is happening in the real economy.
Sources: Bloomberg, Rothschild & Co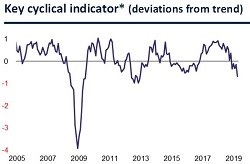 Click the image to enlarge
Click here to continue: Monthly Market Summary - Important Information


In this Monthly Market Summary:
Download the full Monthly Market Summary in PDF format (PDF 262 KB)
Download the full Commentaire Mensuel in PDF format (PDF 364 KB)