Rothschild & Co wins three awards at this year's Mergermarket European M&A Awards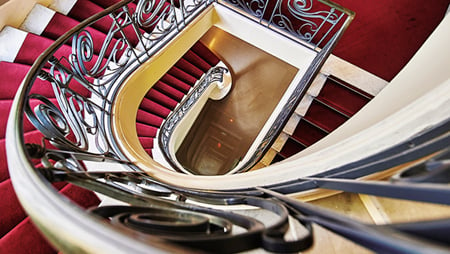 Rothschild & Co has received three awards at this year's Mergermarket European M&A Awards:
Middle East and North Africa M&A Financial Adviser of the year
Benelux M&A Financial Adviser of the year
European Mid-Market M&A Financial Adviser of the year
About the awards
Mergermarket are a financial news and data provider and part of the Acuris Company.
Read more articles
Insights

Capital markets experienced their strongest January gains in years. Moderating inflation, easing energy prices and expectations of a slowing tightening cycle, particulary in the US, buoyed both stock and bond markets.

Investment / strategy

Over the span of just a few months, we witnessed a spectacular rise in interest rates. This historical increase took place against the backdrop of a radical shift in monetary policies, as the central banks, with the Federal Reserve in the lead, have made the fight against the return of runaway inflation their priority. In this environment, portfolio management strategies need to adapt, in particular by seeking new avenues of diversification and some opportunities.

Insights

After recent record low interest rates, variable and fixed mortgage rates are surging to levels not seen since the Global Financial Crisis. In this Strategy Blog, we consider whether fixed or variable is the better option in the ever-evolving economic environment.

Press releases

Rothschild & Co will enter into a strategic partnership with pension consulting firm, PensExpert AG. Dr Thomas Bamert will join Rothschild & Co in Zurich as Head of Wealth and Pension Planning, Switzerland.

Insights

According to the World Bank, average global life expectancy shot up from 65 in the early 1990s to 73 in 2020. This brings about several opportunities for economic development. What does this mean for investors? And how can one capture returns in a market set for profound changes?