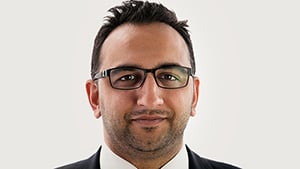 Manager – Operations
Prior to joining R&Co CM (Europe) in 2018, Vishal spent over two years at Virtus Partners as a Hedge Fund Operations Analyst, where he on-boarded and built out their European Fund Administration business, as well as providing daily middle office support for CLO clients.
Previously, he has held roles at P.Schoenfeld Asset Management (PSAM) and Citi Hedge Fund Services NA. Vishal holds an MA (Hons) degree in Economic Sciences and Management from the University of Aberdeen.