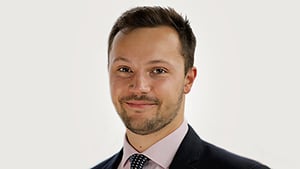 Investment Analyst – Credit Research
Prior to joining R&Co CM (Europe) in 2021, Samuel worked as an Internal Auditor at RSM. Previously, Samuel interned as a Credit Research Analyst in the R&CO CM team (Europe).
Samuel holds a BSc (Hons) degree in Economics from the University of Bath, and is currently studying towards the CFA.