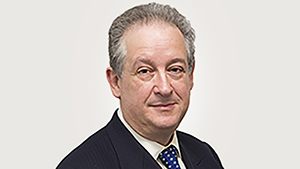 Senior Advisor
Rene is a member of the Direct Lending Advisory Committees.

Rene joined Rothschild & Co in 2012 from JP Morgan where he spent 30 years. He latterly was responsible for the running of the EMEA Credit Risk Organisation and has been involved in the origination of investment grade, sub-investment grade and complex situational credits, as well as corporate restructuring and Risk Management at the most senior level. Rene also chaired the Watch Committee, and was a member of the Underwriting and Equity Commitments Committees. He was also a member of the investment committee of the Global Special Opportunities Group.

Rene now holds a number of non-executive positions including Chair of the JP Morgan UK Pension Plan, Director of the USS scheme and Chair of its Remuneration Committee, Chair of the Independent Governance Committee for Standard Life's UK Workplace personal pensions business and Director of the Standard Life Master.

Rene is a lawyer by training.