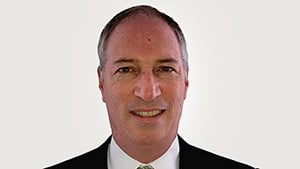 Chief Investment Officer of FACP
Reid is the Chief Investment Officer of FACP and a member of the Investment Committee.
Prior to joining FACP in 2017, Reid was a Senior Advisor supporting European investments for Health Evolution Partners (HEP), a healthcare-focused private equity firm which he joined in 2010. Previously, he was a founder and Managing Director of Healthcare Investment Partners which he founded in 2003. Before that, Reid was Co-Head of European Private Equity at Credit Suisse and Managing Director of DLJ Merchant Banking Partners. Reid began his career at DLJ in 1988 and was a founding member of DLJ Merchant Banking Partners in 1992, the firm's private equity group.
Reid is currently a Director of RLDatix. Prior board appointments include: Kisimul School Holdings Ltd., IVAC Holdings, Inc., Fiberite Holdings, Inc., Charles River Laboratories, Inc., Gala Group Limited, Nycomed Holdings A.S., NextPharma Technologies S.A., Biopartners GmbH and Pragma Wealth Management Ltd.
Reid holds a BS from Stanford University and an MBA from The Wharton School, University of Pennsylvania.