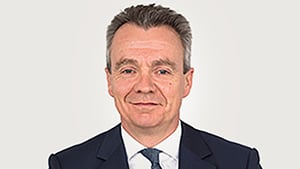 Head of Portfolio Management (Europe)
Prior to joining R&Co CM (Europe) in 2015, Paul worked at Aethel Partners and previously he was Portfolio Manager at Lyxor Asset Management.

Paul has extensive lending experience, including a track record in leverage finance, emerging markets and infrastructure.

He has an BSc in Economics from University of Salford and is also a Chartered Accountant.