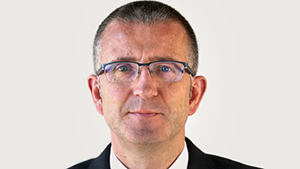 Managing Director – Portfolio Management
Martin has over 30 years of experience in the banking industry and has focussed on the leveraged loan asset class since 2001. Prior to joining R&Co CM (Europe) in 2018, he spent 12 years at Neuberger Berman Europe Limited where he was a Portfolio Manager on their European loan strategies which included closed and open ended funds, as well as CLOs. Before that he was a director of acquisition finance at CIC, a manager of corporate finance at Sumitomo Trust & Banking and held a number of positions at Arbuthnot Latham Private Bank and National Westminster Bank.
Martin has passed the Associateship of the Chartered Institute of Bankers qualification and holds the Investment Management Certificate.