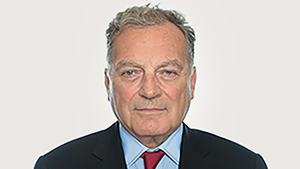 Chairman of the Rothschild & Co Supervisory Board & Managing Partner FALT
Marc-Olivier Laurent is Chairman of the Rothschild & Co Supervisory Board and Managing Partner of the Five Arrows Long Term fund.
Previously, he was Managing Partner of Rothschild & Co Gestion, member of the Rothschild & Co Group Executive Committee and Executive Chairman of Five Arrows – a business he co-founded in 2009 and headed until 2019 during which time he was a member of all of the Investment Committees for the various Five Arrows funds, many of which he chaired.
Marc-Olivier joined Rothschild & Co in 1993 as a Managing Director and was appointed partner in 1995. At the same time, he served as a member of the Management Board of the investment arm of Rothschild & Co (formerly Paris Orleans), the Group's holding company until co-founding Five Arrows in 2009.
Before joining Rothschild & Co, he headed the M&A, Corporate Finance and Equity division of Crédit Commercial de France from 1984 to 1993. Between 1978 and 1984, Marc-Olivier was Investment Officer with the pioneer French development capital firm Institut de Développement Industriel (IDI).
Marc-Olivier is currently Chairman of the Supervisory Board of Caravelle and sits on the Supervisory Board of Rubis. Prior Board appointments include Arcole, Socotec, Paprec, Manutan and Paris Orléans.
Marc-Olivier graduated from the HEC School of Management and holds a PhD in African Social Anthropology from the Université Paris Sorbonne.