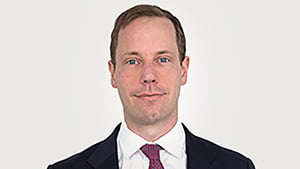 Partner
Karl is a Partner, based in London.
Prior to joining FAPI in 2011, Karl worked at Haymarket Financial, a dedicated special situations debt investment company set up by Towerbrook Capital Partners.
At Haymarket, Karl sourced and executed primary and secondary special situations investments with a particular focus on developing the German and Dutch activities. Key transactions included a highly structured, directly negotiated distressed financing of Dutch Schoeller Arca and complex debt investments in a German and CEE based laboratory chain and along with various other investments across the capital structure. Prior to that, he co-founded ERC, a distressed asset management business.
Karl started his career at Goldman Sachs in 2003, where he worked for 6 years in private equity (PIA) and distressed (ESSG) investing. At PIA, Karl was involved in a number of private equity transactions with a focus on the German and CEE Markets. Notable investments include Messer Griesheim, Kabel Deutschland, Cognis, Linde Forklifts, Get Cables, Bawag, Pret a Manger. At ESSG, Karl participated in a number of private equity investments in Eastern Europe and various distressed engagements.
Karl currently sits on the boards of Centric Health, Prospitalia, and Radiologie Holding.
Karl holds a Diplom Kaufmann from Oestrich-Winkel, a Masters in Public Policy and Management from SOAS London and participate in the Stanford SEP. He is also a Chartered Financial Analyst.