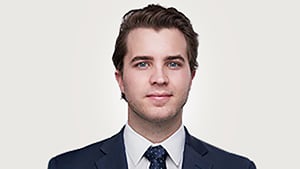 Principal
Joseph is a Manager at R&Co CM North America. He is responsible for supporting and recommending investments across Paper & Packaging, Transportation and Business Services industries, as well as providing analytical execution and company due diligence to the portfolio manager.
Joseph has four years of experience in finance. Prior to joining R&Co CM North America, he was a Credit Research Analyst at Tortoise Credit Strategies, where he was responsible for research and analysis on issuers in the Aerospace & Defense, Business Services, Chemicals, Diversified Manufacturing, Metals & Mining, Paper & Packaging, and Transportation industries.
Joseph graduated from the University of Arizona with a Bachelor of Science in Business Administration, Finance. He is a CFA Charterholder.