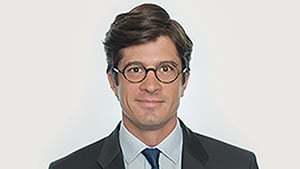 Co-Managing Partner of Direct Lending
Edouard co-leads Direct Lending and heads its investment team in Paris. He is a member of the FACS and FADL Investment Committees.

Prior to launching Direct Lending, Edouard was an Executive Director at JP Morgan in the Global Special Opportunities Group based in London, where he had been the co-manager of the European activities since 2007. Before starting the debt investment activities within the Special Opportunities Group in 2005, Edouard worked in M&A and in Capital Structure Advisory at JP Morgan in London.

Edouard is a graduate of the University Paris Dauphine and holds a Master degree from Brandeis University.