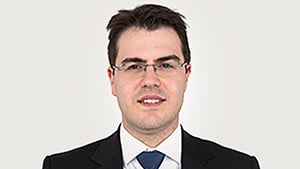 Senior Legal Counsel
Dominic is involved in all Merchant Banking legal matters and more specifically on FACS, FADL and FAPI. 

Prior to joining Merchant Banking in 2014, Dominic worked within the banking and finance practice of Clifford Chance in London and Paris, which he joined in 2007 and where he focused on Leveraged Finance. He had previously worked in the corporate and finance practice of Davies Ward Phillips & Vineberg in Montreal.

Dominic is qualified as an English law solicitor and a civil law avocat with the Quebec bar, and holds a law degree from Laval University.