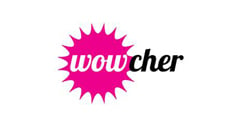 Sector: e-Commerce platform
Country: UK
Investment date: December 2016
Exit date: December 2021
Transaction type: Recapitalisation
Instrument: Structured Unitranche
Ownership: Exponent Private Equity
Wowcher is a leading provider of online daily deals in the UK. The group has more than 10 million subscribers to whom it offers thousands of deep-discount deals per month via emails and its website.
Exponent equity funded the simultaneous acquisition of Wowcher and the UK and Ireland operations of LivingSocial in November 2015. After successfully integrating the businesses together, Exponent financed the combined group with a structured unitranche arranged by FACS.
Website: http://www.wowcher.co.uk