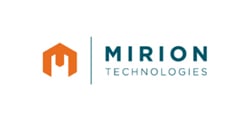 Sector: Industrials
Country: France / US
Investment date: March 2015
Exit date: May 2022
Transaction type: LBO Financing
Instrument: Second Lien / Equity
Ownership: Charterhouse
Mirion is a leading global provider of radiation detection, measurement, analysis and monitoring products to the nuclear, defence and medical end-markets.
Charterhouse Capital Partners acquired Mirion in 2014. The financing package consisted of a first lien term loan and a euro-denominated second lien debt which was arranged and underwritten by FACS. Furthermore, FACS co-invested in the equity alongside the sponsor.
Website: https://www.mirion.com/