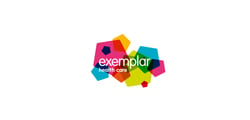 Sector: Healthcare
Country: UK
Investment date: July 2016
Transaction type: LBO financing
Instrument: Structured Unitranche
Ownership: Agilitas Private Equity

Exemplar is a leading UK provider of residential nursing care for adults with acute physical and mental disabilities and learning disabilities. The group, which is based in Rotherham, operates 25 high-quality, purpose-built specialist nursing homes, providing more than 700 beds across Yorkshire, Humberside, the Midlands and the North West. It employs approximately 2,100 staff and generated revenues of £55 million in the year ended 31 March 2016. Agilitas Private Equity acquired Exemplar in July 2016, supported by a structured unitranche facility arranged by FACS.

Website: http://www.exemplarhc.com/