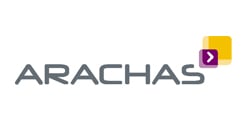 Sector: Insurance Broking
Country: Ireland
Investment date: July 2017
Transaction type: LBO Financing
Instrument: Unitranche
Ownership: Sovereign Capital
Arachas is the largest independent insurance broker in Ireland. Created in 2004, the company developed a focus on providing commercial non-life insurance to Irish SMEs / owner-managed businesses. Sovereign Capital acquired a majority shareholding in Arachas from its founder-managers in July 2017. The transaction was supported by a first-ranking senior secured term loan arranged by FADL, which incorporates an uncommitted acquisition line to be drawn in relatively short order to finance a highly-accretive and visible buy-and-build strategy.
Website: https://www.arachas.ie/