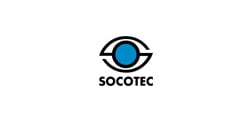 Sector: Technology-Enabled Business Services
Country: France
Investment date: February 2013
Exit date: December 2019 
Partners: Management, Cobepa
Socotec is a leading French provider of inspection and risk management services in the fields of quality, health, safety and environment. Originally focused on the French construction segment, Socotec has gradually and successfully diversified its product offering and is today present in a wide range of TIC ('Testing, Inspection and Certification') segments, focussing on asset preservation: equipment inspection, real estate diagnostics and testing and inspection within the Energy sector (notably Nuclear and Oil & Gas). The company also has a developing international presence, notably in Northern Europe, French Overseas Territories, the Middle East and fast-growing African markets. Socotec is headquartered in Saint Quentin, close to Paris, France.

Website: http://www.socotec.com