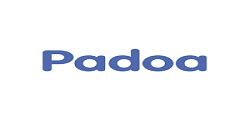 Sector: Data & Software
Location: France
Investment date: January 2022
Partners: Kamet Ventures, Management
Padoa is a new generation French SaaS software dedicated to occupational health centres ("OHC", non-profit associations that private companies (employers) are legally compelled to fund on a per employee basis). Padoa is reinventing occupational health in France by connecting occupational doctors (who are employed by dedicated OHC across France), employers and employees around an easy-to-use software platform. Padoa reduces the administrative burden on medical staff so they can spend more time designing prevention policies for the companies they cover, and helps employers and more than 4m employees regain control of their occupational health. Padoa is headquartered in France and employs ~200 employees, of which more than 100 are software developers.
Website: https://www.padoa.fr/