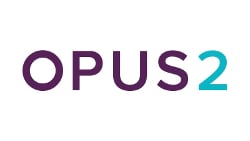 Sector: Software and Technology-enabled Services
Country: United Kingdom
Investment date: August 2017
Exit date (partial): May 2021
Partners: Founder, Management
Opus 2 is the leading provider of integrated software and services for the global legal disputes market.
Opus 2's cloud-based collaboration software is designed for case preparation and multi-party hearings enabling all stakeholders to work on a single platform. Opus 2 provides associated technology-enabled services including court reporting and real-time transcription, as well as virtual hearing services. The business has a blue-chip, global client base, including all of the top 50 UK law firms and 88% of the AmLaw 50 firms in the US. Opus 2 is the UK market leader and has started expanding rapidly at an international level in EMEA, North America and Asia Pacific.
Website: https://www.opus2.com