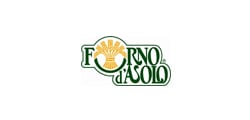 Sector: Consumer / Food
Country: Italy
Investment date: March 2014
Exit date: August 2018
Partner: 21 Investimenti, Management
Founded in 1985, Forno d'Asolo is a leading manufacturer of frozen bakery in Italy. The company offers a wide range of frozen bakery products (sweet viennoiserie & pastry, savoury products and bread) mostly dedicated to the Out-of-Home channel (bars, hotels, restaurants, catering). Its products are sold to a highly fragmented customer base of 20,000 clients, served by a direct sales force of exclusive agents and through a network of wholesalers domestically and internationally. Forno d'Asolo is based near Treviso in the North East of Italy.
Website: http://www.fornodasolo.it