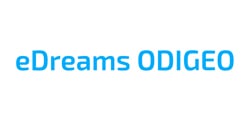 Sector: Online Travel
Country: Spain
Investment date: July 2010
Exit date: June 2021
Partners: Founders, Ardian, Permira
eDreams OdigeO is a leading European online travel agent, manages approximately 10 million bookings per year and with market leading positions in France, Italy, Spain and Portugal and an increasing presence in over 30 other countries around the world. eDreams OdigeO was a result of the three-way merger in June 2011 of three leading European online travel agencies: Go Voyages, eDreams and Opodo. eDreams OdigeO operates a multi-channel marketplace that connects travel suppliers, such as airlines, hotels and car rental companies, with end-customers and other travel agents. While significantly focused on flights, eDreams OdigeO also operates in the 'non-flight' segment (tour operating and packages). The company floated on the Madrid Stock Exchange on 8 April 2014. eDreams OdigeO is headquartered in Barcelona, Spain.
Website: http://www.edreamsodigeo.com