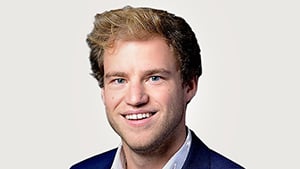 Investment Manager
Pieter is an Investment Manager at FAGC, based in London.
Before joining FAGC in 2021, Pieter was a Junior Engagement Manager with McKinsey & Company's Private Equity and Principal Investor's practice (PEPI) in London where he led and supported the CDD and CVDD work for mid- and large-cap Private Equity funds in Europe on Technology and Healthcare transactions.
Prior to that, Pieter was a Senior Consultant in Roland Berger's Investor Support practice in London and Brussels.
Pieter has a Masters in Management degree from London Business School and a BSc and MSc in engineering from Ghent University (Belgium).