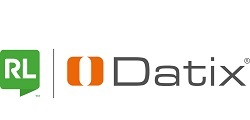 Sector: Technology Services
Country: US and UK
Investment dates: July 2013 (FAPI), April 2018 (FAPI & FACP)
Exit date: April 2018 (FAPI, partial)
Partners: Management, TA Associates
RLDatix is a leading global provider of patient safety and risk management software, with a well-established market share in the UK, as well as a fast-growing presence in the US, Canada, Australia and the Middle East. The company's customers include many of the largest and most prestigious hospitals worldwide. RLDatix provides critical tools used by doctors and hospital administrators to input, track, analyse and report patient safety and incidents data. Its products are used widely within both public and private healthcare organisations around the world, with over 80 million people protected by the company's software. RLDatix is headquartered in London, UK. In June 2018, we reached an agreement for Datix to acquire RL Solutions. Founded in 1997, RL Solutions has established itself as a leader in the Patient Safety and Risk Management Solutions industry, offering a fully integrated web-based product suite for patient feedback, incident reporting, risk management and other features.
Website: http://www.datix.co.uk