Rothschild & Co holt Team für zentral- und osteuropäische Kunden in Zürich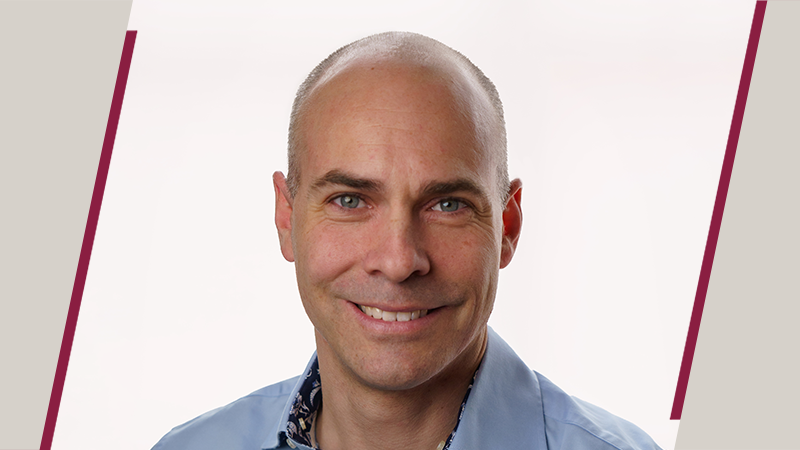 Insgesamt stossen fünf neue Kundenberater zu Rothschild & Co Wealth Management in Zürich und ergänzen das bestehende Team. Das Ziel ist es, das Wachstum der Bank in dieser Region weiter zu beschleunigen.
Rothschild & Co hat fünf zusätzliche Kundenberater in Zürich eingestellt, die sich primär um Kunden aus Zentral- und Osteuropa kümmern werden. Das neue Team stösst von der Credit Suisse zu Rothschild & Co und startet am 1. September 2023.
Das Team wird von Gerold Reiser geleitet, der über 18 Jahre Erfahrung als Private Banker aufweist. Zuletzt war er Head Central and Eastern Europe bei der Credit Suisse, wo er für 14 CEE-Märkte innerhalb der Wealth Management Division verantwortlich war. Er wird per 1. Oktober 2023 zum Market Head CEE ernannt und berichtet an Andreas Feller.
Zusammen mit Reiser stossen vier weitere Kundenberater zu Rothschild & Co: Maciej Wiackowski, Magdalena Majewska Koch, Viktors Bolbats und Lars Lang, die alle ebenfalls über langjährige Erfahrung in der Betreuung von sehr vermögenden Familien und Firmenkunden in allen CEE-Märkten verfügen. Ergänzt wird das CEE-Team von Alberto Rigamonti als Client Executive und Yann Bürgisser als Assistent.
Laurent Gagnebin, CEO Rothschild & Co Wealth Management, sagt dazu: "Wir konzentrieren uns auf wichtige europäische Kernmärkte. Nach dem erfolgreichen Ausbau der Kundenbetreuungskapazitäten für Schweizer Kundinnen und Kunden in den letzten Monaten machen wir einen nächsten Wachstumsschritt und stärken unser CEE-Team. Wir sehen in diesen Märkten grosses Potenzial und wollen hier nachhaltig wachsen. Dabei wird uns auch unsere enge Zusammenarbeit mit den Global Advisory und Merchant Banking Divisionen der Rothschild & Co Gruppe helfen.»
Weitere informationen:
Wealth Management, Rothschild & Co
Kilian Borter / Philippe Welti
Tel: +41 (0)44 295 90 73
Tel: +41 (0)44 295 90 72
kilian.borter@open-up.ch
philippe.welti@open-up.ch
Über Rothschild & Co, Wealth and Asset Management
Rothschild & Co ist ein familiengeführtes und unabhängiges Unternehmen, das seit über 200 Jahren im Zentrum der weltweiten Finanzmärkte aktiv ist. Es ist eine der weltweit grössten Gruppen für unabhängige Finanzberatung, mit über 3'800 Angestellten in mehr als 40 Ländern, verteilt über die ganze Welt. Rothschild & Co's integriertes globales Netzwerk von anerkannten Experten bietet unseren Kunden in den Geschäftsbereichen Global Advisory, Wealth & Asset Management und Merchant Banking sowohl fundierte Marktkenntnisse als auch effiziente Lösungen mit einer Langzeitperspektive.
Wealth Management, eine Division der Rothschild & Co Gruppe, bietet Vermögensverwaltungs-Dienstleistungen für Familien, Unternehmer, Stiftungen und Charities an. Die Familie Rothschild ist eine der wenigen, welche ihr Vermögen erfolgreich über sieben Generationen bewahren konnten, weshalb wir die Herausforderungen verstehen, die der Besitz von Vermögen mit sich bringt. Wir glauben, dass bei der Vermögensverwaltung der Erhalt des Vermögens an erster Stelle stehen sollte, und unsere einzigartige, auf die lange Frist ausgerichtete Perspektive macht uns zu einer sicheren Heimat für die Vermögenswerte unserer Kunden. Wealth & Asset Management verfügen über Niederlassungen in Aix-en-Provence, Birmingham, Bordeaux, Brüssel, Düsseldorf, Frankfurt, Genf, Grenoble, Guernsey, Leeds, London, Manchester, Madrid, Marseille, Mailand, Monaco, New York, Paris, Tel Aviv, Toulouse und Zürich. Wealth & Asset Management verwalten Vermögen im Umfang von über EUR 100 Mrd.