Wealth Management: Instant Insights – Industry 4.0 (en anglais uniquement)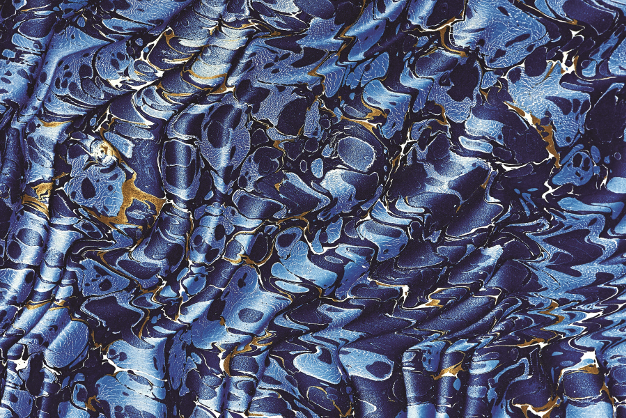 William Therlin and Christian Dambon, Wealth Management
Idea in brief: Industry 4.0

Rise of the machines




Interconnectivity, automation and machine learning are at the core of Industry 4.0, which combines physical operations with smart digital technologies.

Working smart, not hard




Artificial intelligence and connectivity are projected to reduce manufacturing costs by up to 20%. This is expected to save some $400 billion in global costs each year for companies that successfully implement Industry 4.0.

Disrupting production

Total spend on Industry 4.0 is set to top $907 billion in 2020 as companies invest in more efficient machinery and software.
From steam power to smart machines
The fourth industrial revolution - Industry 4.0 - is set to change the global economy in profound ways, as the three before have done (Figure 1). Starting in the 18th century, the first industrial revolution involved the transition from agrarian to manufacturing processes.
The second industrial revolution was a phase of rapid standardization involving mass production. A notable example is Henry Ford's factory at Highland Park Michigan, which in 1913 became the first in history to assemble cars on a moving assembly line.
The third industrial revolution saw the rise of electronics, computers and automation.
Industry 4.0 refers to a new generation of automated machinery,enhanced by wireless connectivity and digital technology. These machines are connected to systems (the Internet of Things) that can visualise the production line and take intelligent, independent decisions.
Source: Rothschild & Co
At the heart of Industry 4.0
Industry 4.0 offers new technologies that affect a wide range of functions. First, machines are enabled to take decisions independently through design processes, simulation, big data and the cloud. Second, smart collaborative robots and sensors increase manufacturing efficiency and accuracy. A third area - in-factory logistics - is improved by the use of automated guided vehicles, which allow for more flexible production and reduced labour costs.
Industry 4.0 meets artificial intelligence
One way to think about Industry 4.0 is in terms of fundamental human functions. Looking at the production line, automation and robotics are the muscles. Augmented, virtual reality and cameras are the senses, while data and connectivity are its central nerve system. The brain, however, is artificial intelligence (AI), which can enhance processes through a collaboration between human and machine.
One of the most common applications of AI (see our article on AI) within manufacturing is machine learning - the science of computers learning, adapting and acting without any human involvement. Most predictive maintenance systems rely on these techniques. Two of the advantages are lower costs and reduced downtime.
Source: PwC, Industry 4.0: Building the digital enterprise, 2016, Rothschild & Co
Industry 4.0 spend
Another important pillar of Industry 4.0 is automation, which firms across many industries are set to benefit from. Smart factories with a large degree of automation are expected to dominate within sectors such as automobiles, electronics and machinery.
In achieving the transition to Industry 4.0, the benefits for these companies are projected to be:
higher value-added products;
more flexible productions; and
improved margins.
The impact can be seen in return on capital employed (ROCE), which is expected to increase from 15% to 40% in the next 15 years - derived from plant utilization and more efficient machine distribution along with human capital investments.
In light of the growing demand for automation and smart factories, the total spend on product and services driving Industry 4.0 is forecast to stand at $907 billion in 2020 (Figure 2).
A future dominated by robots?
An International Federation of Robotics report shows that the estimated annual worldwide supply of industrial robots is expected to grow on average by 12% per year 2020 to 2022. However, differences in education level, industrial developments and the composition of economies have contributed to a divergence in estimated automation levels across countries and industries.
We believe that the factories of the future will be more intelligent, effective and cost efficient. Companies are investing in Industry 4.0 to achieve these gains.
How to invest in Industry 4.0
There are a number of ways to invest in companies that provide products and services associated with Industry 4.0. Depending on your overall portfolio, a broad and diversified fund may be suitable, while for others, individual investments might be more appropriate.
With our Investment & Portfolio Advisory team at Rothschild & Co Wealth Management, we can advise on the most appropriate ways of gaining access to Industry 4.0.
Click here to continue: Instant Insights - Important Information
In this Instant Insights:
Instant Insights: Industry 4.0 (current page)
Download the full Instant Insights: Industry 4.0 (PDF 1.14 MB)