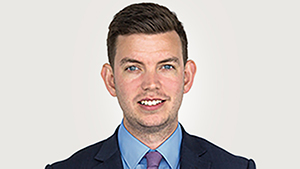 Director – Credit Research
Prior to joining R&Co CM (Europe) in 2016, Ben was at Tikehau Capital where he worked on the CLO and Leveraged Loan Fund platforms for two years. Prior to this he was employed at CIC Acquisition Finance for four years. He started his career at Bank Leumi UK.
Ben has over 12 years of experience in the European leveraged finance market. He sits on the R&Co CM (Europe) Investment Committee and is a member of the Loan Investor Committee for the European Leveraged Finance Association.
Ben holds a BA and MA in Geography from the University of Wales, Aberystwyth.