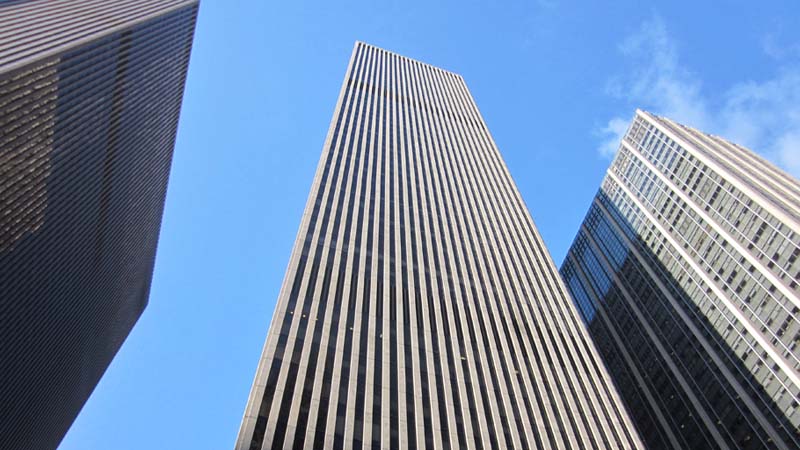 Five Arrows Capital Partners
Five Arrows Capital Partners (FACP) is the US Corporate Private Equity business of Merchant Banking.
FACP's investment strategy is focused primarily on the lower end of the US middle market, comprised of companies with total enterprise values ranging from $75 million to $500 million. We target investments within the following sectors: Healthcare, Data & Software and Technology-Enabled Business Services with a particular focus on those companies that have scope for increased enablement of technology.
Middle-market focus

We focus on the lower-middle market, a traditional stronghold of Rothschild & Co. We look for companies valued between $75 and $500 million, where we seek to deploy equity tickets of $30 to $70 million per investment. In addition, we have the ability to commit substantially more than $100 million to a single transaction from within the Fund or in conjunction with the broader Merchant Banking platform.

We believe that the Healthcare, Data and Software, and Technology-Enabled Business Services sectors in the middle market hold the greatest pool of businesses that meet our risk appetite and yet have significant headroom for further growth and value creation.
Geographic scope

We seek to invest in businesses across the United States and Canada. We primarily focus on either 'regional franchises' - high-quality businesses with strong local or regional market positions that can be expanded nationally - or 'export champions' - businesses with strong domestic market positions but with products and services that can be internationalised and where we can leverage Rothschild & Co's resources in Europe and other parts of the world.

We have found that both types of businesses benefit from the combination of our local, 'on-the-ground' networks and global reach.
Flexible mandate

We invest alongside partners including entrepreneurs, family owners, management, financial sponsors and corporates. We are flexible about the situations that we look to invest in, which include growth capital, replacement capital and traditional buyouts. We use financial leverage where appropriate and always with utmost care and conservatism.
Investment criteria

We look for high-quality companies led by talented management teams who care deeply about the businesses they run. Specifically, we seek businesses which:

Have an entrenched and sustainable competitive position
Have a track record of generating attractive returns on invested capital and free cash flow across multiple economic cycles
Benefit from positive structural market trends, providing high visibility on expected volume growth
Present multiple untapped levers for operational improvement or corporate development

The composite picture is one of companies with recurring, predictable and visible revenues and cash flows
Sector focus

Our targeted business characteristics are typically found in asset-light service businesses or product businesses which have a strong service component. We particularly focus on and have deep experience and perspectives in the following sectors:

Healthcare
Data and Software
Technology-Enabled Business Services

Within these, we are focused on specific sub-sectors that best meet our investment criteria.
Theme-based investing

We leverage our sector knowledge and global reach to pick attractive sector themes we want to back and work from there to identify specific investment opportunities. As a result, we have well-developed points of view on what we like to invest in and have commonly followed the businesses we invest in for long periods of time prior to the completion of a transaction.

This approach, combined with our domain expertise, allows us to move quickly and be decisive in our responses and agile in our ability to commit capital.
Operator network

The most distinctive aspect of our business model is our dense network of industry executives - both active and retired - across the globe in each of our core sub-sectors. Our investment teams utilise these operators for every deal to develop proprietary angles on embedded upsides invisible to industry outsiders.

Owners and managers of our portfolio companies often find in our operators a tremendous resource to develop commercial opportunities and test new business ideas.
Active partnership

We seek to support strong, motivated management teams with whom we establish a relationship of trust. Our approach is to then 'let management do their job'. At the same time, as an engaged shareholder, we are looking to support and guide great companies to become even better and achieve their full strategic potential. Our input is tailored to the needs of companies and we do not shy away from providing strategic or operational support when needed.

Our involvement can range from helping to upgrade management control systems, to developing frameworks to boost R&D and capital investment, providing support for bolt-on acquisitions and leveraging our network to introduce new customers and aid in product and geographic expansion.