Environment
Resource management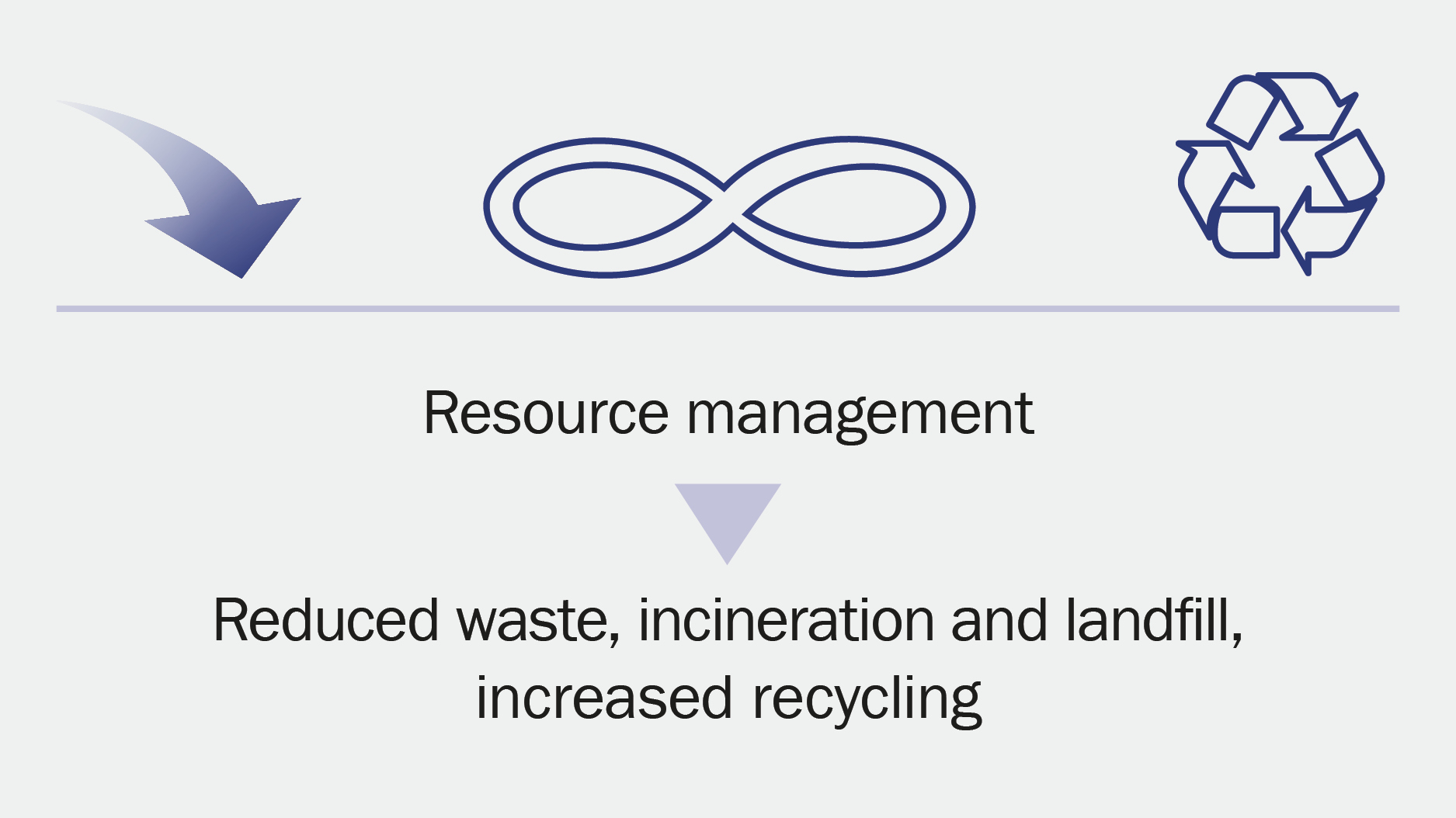 As part of our business culture we champion reducing waste and encourage circular economic practices and recycling. We will procure resources responsibly using recycled materials.
Our objectives
Reduce waste production and increase recycling
Reduce incineration and eliminate waste to landfill
To help achieve the ambitions outlined for resource management, we assess local infrastructure capabilities and engage with resource management companies. Doing so will help us ensure resources are processed with a cyclical mind-set and redeployed wherever possible.
Our targets and aspirations*
Achieve a group recycling rate of 80% by 2025
Zero waste to landfil by 2030
Case studies
We believe that traditional approaches to materials' use can place undue pressure on global resources and that they are wasteful and uneconomically viable in an increasingly challenging business environment.
We measure and monitor the environmental footprint of our most material operational aspects and report this information annually.
For more information about our operational impact, please refer to the Rothschild & Co Corporate Responsibility Report (PDF).
Resource and materials management
2019
(35 offices)
2018
(35 offices)
2017
(15 offices)
Composted and anaerobically digested in tonnes (included in total resource disposal)
69.50
68.90
n/a
Compost and anaerobic digested tonnes/FTE
0.02
0.02
n/a
Recycled (included in total resource disposal)
213.10
180.50
n/a
Recycled tonnes/FTE
0.07
0.05
n/a
Total resource disposal
561.10
621.60
527.20
Total resource tonnes/FTE
0.17
0.18
0.18
* Against a 2018 baseline.