Corporate responsibility
Community Investment
Making a meaningful difference to disadvantaged young people
We recognise that our position in society carries with it a special responsibility towards the communities we are part of.
We believe that the circumstances in which you grow up should not prove a barrier to success in life. That is why we pursue one common community investment mission across all our offices and businesses: to make a meaningful difference to children and young people whose opportunities in life are restricted through disadvantage.
Our global community investment programme is aimed at effecting positive change in our communities by:
Providing financial support to charities and social enterprises, as well as to individuals
Offering our professional expertise to charities and social enterprises, helping them to drive change for young people
Encouraging our people to volunteer, using their skills to help young people to succeed in life
Community Investment programmes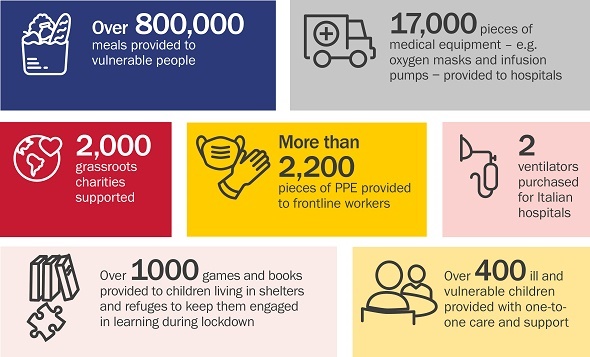 See how our firm and employees have been helping disadvantaged communities during the global Covid-19 pandemic.
Read more about our approach and commitment to our environment in the Corporate Responsibility report 2020.