Fast Growth Icons 2022
Rothschild & Co in Germany is proud to support Fast Growth Icons
We are delighted to be supporting and attending Fast Growth Icons 2022 in Berlin. Forums such as these provide a valuable space for founders come together and share common experiences and challenges – some of which we hope to be able to support you with.
At Rothschild & Co, we appreciate the need to find the right advice and are able to offer it for both your business and your personal wealth.
Corporate advice
Rothschild & Co's Global Advisory business provides expert mergers and acquisitions, debt and special situations advice to publicly-listed, private and family companies, entrepreneurs, sponsor-backed businesses and management teams, investors and lenders.
Rothschild & Co are consistently one of the most active M&A advisers globally and hold leadership positions in Europe and for cross-border deals. We are the world's most active independent adviser on both equity and debt capital markets.
Arrowpoint Advisory's expertise in the mid-market complements Rothschild & Co's unrivalled capabilities and deal flow in larger situations.
Personal advice
Rothschild & Co's Wealth Management business works with the world's most successful entrepreneurs, families and charities to preserve and grow their wealth.
In an environment where short-term thinking often dominates, our long-term perspective sets us apart. Our founding family are one of the few to have successfully preserved their wealth over many generations and we aim to replicate this success for our clients.
The majority of our clients come from successful entrepreneurial families, and whatever the stage of your journey, we are here to support you. It's never too early to seek good advice, whether you wish to maximise the proceeds of a sale, or save for a nest egg while you're still growing your business.
Our team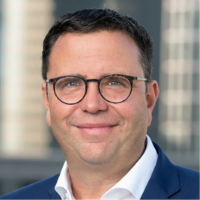 Henrik Herr
Wealth Management

Henrik is our CEO at Rothschild & Co Wealth Management Germany since 2020. He started his career at Deutsche Bank in Private Banking. In 2002 Henrik established Credit Suisse and was responsible for Austria, Germany and Eastern Europe. He has 25 years experience in banking industry and private banking and is well connected within the startup ecosystem.
Noel Dörr
Wealth Management

Noel is a client adviser at Rothschild & Co Wealth Management who joined in 2019. He started his career as Financial Analyst in the Private Wealth Management Division at Goldman Sachs. He focuses on entrepreneurs and start-ups. Bachelor's Degree in Finance and a Diploma in Psychology from Goethe University.
Thomas Steinrötter
Wealth Management

Thomas is a Director at Rothschild & Co Wealth Management and joined in 2014. He has 15 years of experience as advisor to families, entrepreneurs and foundations. Main areas of expertise: Portfolio Management, advisory on strategy and structures of overall assets. Master's degree in Business, CFA Charterholder.
Stephan Bocklet
Global Advisory

Stephan is a Managing Director in Global Advisory and leads our DACH Technology coverage. He has more than 15 years of experience in advising founders, private equity and companies on M&A, IPOs and fund raises. Bachelor and Master degrees from the University of Oxford.