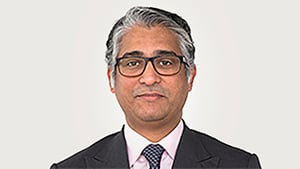 Partner of FAPI
Prior to joining FAPI in 2010, Vivek was a member of the private equity team at Permira Advisers, where he specialised in the Telecom, Media and Technology sectors.
Vivek started his career at Goldman Sachs, and worked in both the New York and London offices.
Vivek currently sits on the boards of Juvare, RLDatix, Causeway, IDS Group, Voogd & Voogd, Heilbron and Mintec. Prior board appointments include White Clarke, Pirum, Kisimul, Karnov and Autodata. Vivek is a member of both the European and US Investment Committees for Five Arrows.
Vivek received an MBA from the Harvard Business School.
He holds undergraduate degrees in Computer Science and Economics from the University of Rochester where he was a Joseph Wilson Scholar.