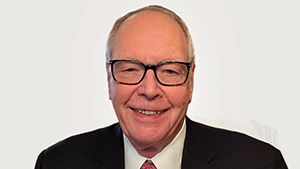 Operating Partner
Rolf Classon is an Operating Partner at FACP and FAPI focused on Life Sciences and Medical Technology.
Prior to joining FACP in 2017, Rolf was a Senior Advisor at Brown Brothers Harriman (BBH) Capital Partners, which he joined in 2015.  Prior to BBH, he was the senior Operating Partner in life sciences at Health Evolution Partners, since 2011.  Previously, Rolf held various management positions within Bayer AG, including as Chairman of the Executive Committee of its subsidiary Bayer HealthCare AG, until his retirement from the company in 2004.
Rolf currently serves as Chairman of the Board of Directors of Perrigo and as a member of the Board of Directors of Fresenius Medical Care, Catalent and Freedom Innovations.
Rolf received his chemical engineering certificate from the Gothenburg School of Engineering and a business degree from Gothenburg University.