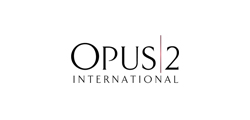 Sector: Software and Technology-enabled Services
Country: United Kingdom
Investment date: August 2017
Partners: Founder, Management
Founded in 2008, Opus 2 is a leading cloud-based litigation and legal transcript management software and services business, providing 'paperless trial' solutions to the legal community globally. Opus 2's flagship product - Magnum - is a software platform used by senior lawyers, paralegals, judges, and arbitrators throughout the litigation lifecycle for collaboration, case management, document management, and in-courtroom litigation management. The company also provides both real-time and traditional court reporting / transcription services to legal professionals during court hearings. Opus 2 is headquartered in London, UK.
Website: https://www.opus2.com