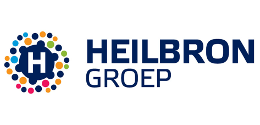 Sector: Tech-enabled Business Services
Country: Netherlands
Investment Date: September 2019
Partners: Management and Private Investors
Heilbron is a leading tech-enabled distribution platform in the Dutch insurance market, focused on SME customers, and particularly strong as a Managing General Agent (MGA, an important and growing distribution channel in the Netherlands) and in the Income Protection (IP) insurance product. Heilbron was formed in 2017 through a combination of Sucsez and Heilbron Group, and today provides a complete service offering to its insurer, broker and SME partners for three insurance classes: (i) Income Protection (payment of employee salary for 12 years in case of absence or disability); (ii) Property & Casualty (fire, motor, machinery, property and liability); and (iii) Health (mandatory collective health insurance schemes). Heilbron is headquartered in Doetinchem and operates from 14 locations across the Netherlands.
Website: https://www.heilbron.nl/