Sabina
Assistant Director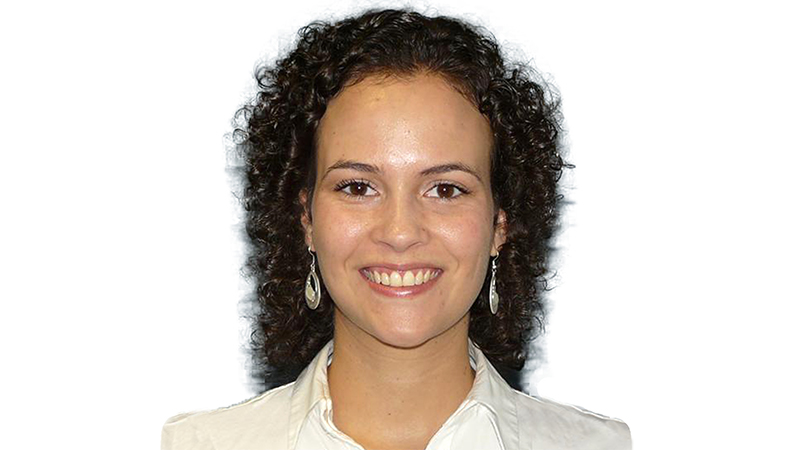 Studied: Finance & Investments, Erasmus University
Location: London
Joined: 2008
Interests: Tennis, travelling and enjoying time with my family

About me
I am an Assistant Director in the Industrials and Business Services team within Global Advisory. I advise clients across a range of corporate finance matters and transactions. My clients are both UK based and international, and span from funder-owned businesses to publicly listed firms.

How I joined
Advising clients on mergers and acquisitions has been my ambition since graduating from university. At Rothschild & Co, I find great pride in giving our clients the highest standard of advice and building long-term relationships, this fitted perfectly with what I wanted to pursue in my career and I knew that it would give me the best possible opportunities in my chosen area of expertise.

What is great about my job
I work with highly talented colleagues across many nationalities and backgrounds, which allows Rothschild & Co to field the best possible advisory team for our clients. No two transactions are the same and the diversity of projects and clients means that my job is constantly changing and requiring me to further develop my knowledge and skills.

The skills I need
The role requires many skills, but to name a few: commitment to delivering excellent results, being able to work in a team and at times in high-pressure circumstances, and the ability to build strong relationships with clients, fellow colleagues and other advisers.

My take on the culture
Rothschild & Co colleagues tend to stay in the firm for a long period of time, which makes the culture very collegiate and focused on giving your colleagues the opportunity to build a long-lasting career.

I am also co-chair of the Rothschild & Co Women's Network, which is a platform for female professionals to connect and support each other throughout their careers, as well as connecting them with other female talent across the City. 

How to secure a job 
An interest in corporate finance and financial markets is an absolute must. Also, an understanding of the knowledge and skills required to advise clients on corporate finance transactions, and a great willingness to learn these, are what we look for in every candidate.

My day
My day can vary greatly based on the projects I am executing and the dynamics of the projects. The day could start with debriefing the client via a conference call on the latest developments on the project, followed by meetings with the team and the client to progress the documentation required for the deal. I usually grab a quick lunch with a colleague to catch up, and then I am back to my desk to follow up on emails from clients, colleagues or other parties involved in a project. My afternoon schedule is usually filled with more meetings and conference calls. At the end of the day, I will hit the gym to do my workout, or I might have evening plans, such as a dinner with a client or catching up with friends over a drink. My inbox is never empty for long, so I usually end up answering a few emails late in the evening, or reviewing a few documents on my iPad.

Travel 
As the sector that I cover involves a lot of multinational players, many of the transactions that I work on have an international angle and require me to travel occasionally. I have not been on an international assignment, although I have had the pleasure of working with colleagues that have transferred to London from offices around the world.

Where I see myself in 10 years' time
I hope to be leading project teams to complete highly challenging and interesting transactions for our clients, whilst balancing time with my family and friends. 
 
Outside of work
At the moment I am on maternity leave following the birth of my son. I love playing tennis and travelling to beautiful locations, both in the UK and overseas. I am half Dutch and half Italian and my husband is Dutch, which means I try to spend as much time as possible with our families in The Netherlands, and I am always happy to return to beautiful Italy and enjoy the other side of the family (and the fantastic food!).