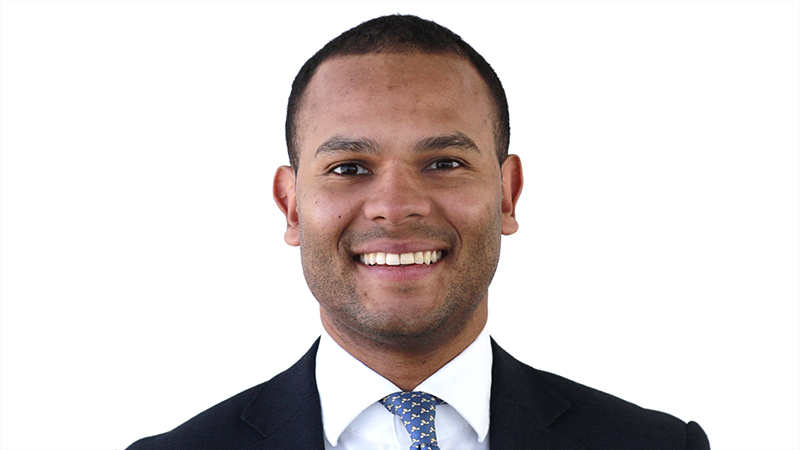 Studied: Business Administration, University of Bath
Location: London
Joined: 2011
Interests: Squash, laser sailing, skiing, travelling, spending quality time with family and friends

About me
I joined Rothschild & Co in 2011 and I am currently a member of our Financial Institutions Advisory Group. The group provides M&A and capital markets advice to a range of financial institutions, including banks, insurance companies, asset managers and exchanges.

How I joined
Following a number of internships at several banks, including Rothschild & Co, I was particularly attracted by the culture at Rothschild & Co and the subject matter of the work that we do.

What is great about my job
Every project I work on is different, which means I am always learning and gaining valuable experience. This, coupled with the collaborative atmosphere and the knowledge that you are providing high-quality advice to clients, makes the job particularly enjoyable.

The skills I need
Enthusiasm for the job, the desire and ability to continuously learn new things, adaptability and the drive and commitment to always perform to the best of your abilities.

My take on the culture
Genuinely collaborative and entrepreneurial. You are not a cog in a machine performing a specific role but an individual with the ability to progress in line with your capabilities, while other team members provide you with the support that you require. There is a conscious effort by the firm to encourage you to network. This applies from your graduate year all the way to the Managing Director level. Examples include two to three-day global off sites, team events and bank-wide seminars.

As a firm Rothschild & Co is both global and diverse. For example, in London, we have over 10 different nationalities within the Financial Institutions group.

Progression
The culture is such that you are continuously provided with opportunities to excel and support from other team members is always available. Your progression is not limited.

How to secure a job
Secure an internship in the first instance as this a good way to confirm whether the industry is right for you and a good portion of our graduate intake is normally filled by previous Interns. Having internships on your CV is also a good way to get your foot in the door.

The application and interview process
Invest time in the application and interview process and be prepared for interviews. Be aware of key market events and data on the day.

Most importantly do not be discouraged if you are unsuccessful as it is a highly competitive process and ultimately you gain experience and get to meet people during the process.

My day
Every single day is different, however, a few things are constant (whether they happen at the start of the day or the end):

I have calls and meetings with clients, I perform project management work and I produce Excel-based analysis and discussion materials for marketing and project meetings. All of which involve working with the rest of the team.

Travel
Travel opportunity is correlated with business opportunity, i.e. if you are pitching for a specific mandate or you are working on an international project, you are likely to travel abroad for those purposes. Since joining I have travelled to France, Luxembourg, Switzerland, Greece and Cyprus for work.

Being a global firm, Rothschild & Co also offers international secondments and transfers.

Mentoring
In addition to the formal mentor you receive as a junior banker when you join Rothschild & Co, you gradually pick up mentors as you progress in the bank. Senior bankers are genuinely interested in your development and are happy to provide advice and support when you need it.

Outside of work
I'm passionate about sport so when I am not travelling or spending quality time with family and friends, I like to play squash or go laser sailing or skiing!