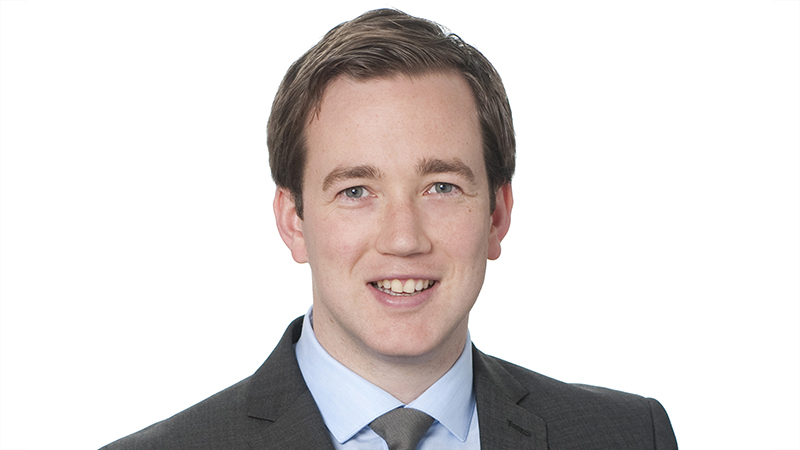 Studied: Law & Finance, University of Oxford
Location: Sydney
Joined: 2013
Interests: Rugby, running, travel

About me
I am an Associate in the Real Estate M&A team in Sydney. I joined Rothschild & Co in 2013 after completing a Master's degree in Law and Finance at Oxford.

How I joined
Whilst at Oxford I attended a careers presentation run by Rothschild & Co bankers. The description of the business model (e.g. the independent business model and focus on providing high-quality strategic advice) struck a chord with me and on graduating I applied for a role in the M&A team.

What is great about my job
The work we do is both interesting and challenging. I consider myself very fortunate to genuinely look forward to coming into work each day. I am also lucky to work with a great group of colleagues. We spend a lot of time together so this is very important.

The skills I need
As you might imagine, general numerical and verbal skills are very important. However, communication skills (both written and oral) are also critical.

My take on the culture
The Rothschild & Co culture is very unique. The business model is based on taking a long-term approach to clients. This permeates throughout the firm and is a key feature of the advice that we provide. There is also a relatively low staff turnover rate and there are a number of senior bankers who have been with the firm for many years. This is also important as it enhances the collegiality of the institution.

How to secure a job
It is important to demonstrate that you are genuinely interested in working in M&A (and specifically for Rothschild & Co). During the interviews, you should be able to discuss high-profile deals currently in the news (especially the ones that we are working on) as this shows that you have a real interest in the sector. You should also be ready to answer the "Why Rothschild & Co?" question. It is important that you are clear as to what differentiates us from our competitors.

The application and interview process
I applied for a role in Sydney and had an initial interview with an Associate Director in the Real Estate team. Following this I had a series of interviews and case studies at Rothschild & Co's London office. Following these rounds of interviews I was offered a job.

My day
My day varies significantly, depending on what we are working on (e.g. public market M&A, portfolio sale, IPO), and the stage of the project. However, it is typically split between marketing (e.g. pitching concepts to potential clients) and execution (completing deals we have been mandated on). This may involve building financial models and conducting financial analysis, drafting presentations and selling documents (Information Memorandums, management presentations, etc.), and attending client meetings. We are also typically responsible for the overall management of the project and this will involve the coordination of various work streams (e.g. legal and financial due diligence).

Travel
We travel as required to attend meetings with clients on mandated assignments and also to pitch to prospective new clients. Last year I travelled to Singapore for a series of meetings with a client and we also had a number of trips to various locations throughout Australia.

Rothschild & Co has a global presence and is increasingly encouraging bankers to spend time working in different jurisdictions. A number of the team here in Sydney have spent time working in the London office via a secondment.

Outside of work
I enjoy both watching and playing sport. In particular, I have a strong interest in Rugby and follow the Canterbury Crusaders and All Blacks closely. My Managing Director also encourages us to keep fit and I try to get out and run at lunchtimes (as work allows) - recently I ran the Sydney Marathon.