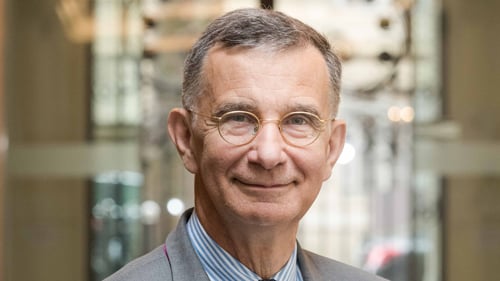 Independent member, Member of the Risk Committee, Member of the Audit Committee
A graduate of the top French engineering school École des Mines de Paris, the Institut d'Études Politiques de Paris (Sciences Po) and a former student at École Nationale d'Administration (ENA), Gilles Denoyel was appointed Inspecteur des Finances at the French Ministry of Finance in 1981.
In 1985, he joined the Treasury Department where he was successively in charge of the CIRI (Comité Interministériel de Restructuration Industrielle), export financing, financial market regulation, the supervision of the Insurance sector and the privatisation programme.
In 1996, he joined the CCF as Chief Financial Officer. He became Deputy Chief Executive Officer in 2000. In 2004, he was appointed Executive Director Deputy Chief Executive Officer of the CCF and then of HSBC France. From 2015, he was Chairman of International Institutional Relations for Europe of the HSBC Group.
Since his retirement from the HSBC Group in 2016, he has been Senior Adviser of Bain Consulting and was Operating Partner of Advent International until 2018. In January 2018, he joined the Board of Memo Bank and was appointed Chairman of the Board of Dexia in May 2018. In May 2019, he joined the Board of EDF, where he chairs the Nuclear Commitments Monitoring Committee.