Executive Chairman of Merchant Banking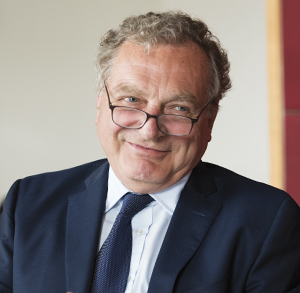 Marc-Olivier Laurent is Managing Partner of Rothschild & Co and Executive Chairman of Merchant Banking - a business he founded in 2009 and headed until 2019.
He is a member of all of the Investment Committees for the various Merchant Banking funds and chairs the Investment Committees for all the Five Arrows Multi Strategy funds (Five Arrows Secondary Opportunities, Five Arrows Private Equity Programme, and Rothschild & Co Minority Investments).
Marc-Olivier joined Rothschild & Co in 1993 as a Managing Director and became a Partner in 1995. At the same time, he served as a member of the Management Board of the investment arm of Rothschild & Co (formerly Paris Orléans), the group's holding company.
Prior to joining Rothschild & Co, he headed the M&A, Corporate Finance and Equity division of Crédit Commercial de France from 1984 to 1993. Between 1978 and 1984, Marc-Olivier was Investment Officer with the pioneer French development capital firm Institut de Développement Industriel (IDI).
Marc-Olivier currently sits on the boards of Caravelle, Arcole, and Rubis. Prior board appointments include Socotec, Paprec, Manutan and Paris Orléans.
Marc-Olivier graduated from the HEC School of Management and holds a PhD in African Social Anthropology from the Université Paris Sorbonne.